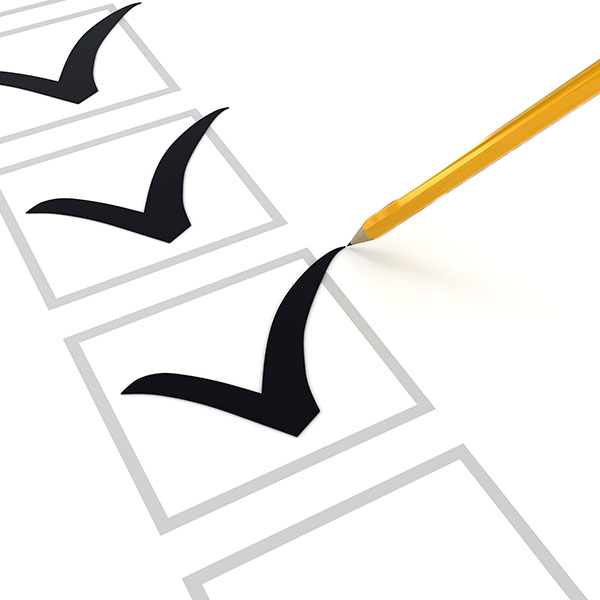 At Country Suburban Heating & Air Conditioning, Inc. we strive for 100% satisfaction in everything we do. We value your opinion and invite you to tell us and others about your experience with us. Please take a few moments to tell us what you think by leaving us a review here on our website or on any of these popular review sites or social networks.
Read what other customers have said about us.

All trademarks or brands on this page are registered by their respective owner and are not affiliated with our company, nor do they endorse or sponsor our products or services.
Reviews of
Country Suburban Heating & Air Conditioning, Inc.
(Based on 32 rated reviews)
28-Dec-2022
Product or service reviewed: oil furnace repair
Thank you very very much for sending out Chris W. This technician was knowledgeable, professional , extremely thorough articulate in his work very excellent demeanor very nice young man kept everything clean very. Good asset for your company. We really appreciate him, knowing what he was doing. We could not be happier. Happy new year !!
30-Nov-2022
Product or service reviewed: Furnace replacement
I woke up on day after Thanksgiving to no heat. After calling making a couple calls to have someone come out to look at furnace, I ended up calling Country Suburban. They sent a service tech to my house within an hour. Needless to say, my almost 30 yr furnace was dead and needed to be replaced. Another service tech/salesman came to discuss my options and as I was signing the contract, Harry Gee:the owner, called to notify us that furnace would be installed the next day, 11/26! The crew was here at 8:15 that morning and worked steadily without a break. Work was fully completed by 4:00 that afternoon! I cant say enough about Harry Gee and his team at Country Suburban!!! Id recommend them to anyone!!! Thank you
04-Aug-2022
Product or service reviewed: Wall Mounted Mini Splits
Couldnt be happier with job these guys did. After contacting Harry about getting air conditioning he was here within a few days to look at the house. Offered us a few options, explained the difference, and which option he thought would work better. Extremely knowledgeable. After choosing what we wanted Nick and Jim were here a couple days later to get started. They were incredible. Everything looks great and works even better. Very professional, efficient, and affordable.
Ryan Shepardson
Little Falls, NY
27-Jul-2022
Product or service reviewed: Duct Cleaning
Tyler and Eric did a great job, very professional and efficient. Great value as well.
27-Jul-2022
Product or service reviewed: Duct cleaning
repeat review by Riley Ellis--Great Job
20-Jul-2022
Product or service reviewed: Service AC unit
Had James and Erick, from Country Suburban, come out to look at my central AC unit that was leaking all over my basement floor. They did a thorough inspection of the unit inside as well as the unit outside, and found exactly what was the problem. They were both very knowledgeable, polite and helpful, and answered all of my questions. I would recommend this company to anyone who was in need of HVAC service. And I would request both James and Erick to come to service my unit.
14-Jul-2022
Product or service reviewed: Air conditioner
Tylan installed my A/C unit today he is a very nice young man. Polite and helpful. Showed me how it operates and told me if I had any problems he will be in the area. Being disabled its hard for me to do things so I am very grateful. Very pleased the world needs more Tylan's. Thank you!
14-Jul-2022
Product or service reviewed: central air leak
i am very pleased with the repair service and how knowledgeable my tech was would like to tell eric great job would request in the future
Marcia Marangicentra
New Hartford
06-Jul-2022
Product or service reviewed: Air Conditioner installed
Tylan installed my Air Conditioner and was extremely knowledgeable about the unit and took his time explaining the instructions in detail. He also put me at ease with how personable he is and put a smile on my face with his humor. What a pleasant surprise. Thank you!!
27-Jun-2022
Product or service reviewed: Boiler service
Eric and James were very efficient and friendly. Provided excellent service and were specific as to the work they completed. Very competent!
J. Semeniak
New York Mills, NY 13417
22-Jun-2022
Product or service reviewed: Air conditioner
Talen installed an air conditioner, he was very knowledgeable, pleasant and did a great job!
15-Jun-2022
Product or service reviewed: Portable AC
Tylan installed an AC unit in my apartment. He was very polite and professional. He thoroughly explained how to use the unit and remote. Asked if I had any questions or concerns. Excellent job Tylan! Kudos to you!
06-Jun-2022
Product or service reviewed: Air conditioner
Very professional did a wonderful job installing my air conditioner
20-May-2022
Product or service reviewed: Air conditioner
Tylan is a great worker. Very personable. And knowledgeable. Answered what I wanted to know and asked. Very helpful as well
16-May-2022
Product or service reviewed: Air Conditioner
Tylan, installed my unit in my apartment. He was very courteous and professional. He made sure that it was installed properly and that I understood how to use the remote. I would recommend this company to family and friends.
10-May-2022
Product or service reviewed: Air conditioner/install
Just had an air conditioner install done by Tyland,he was knowledgeable, courteous.and extremely meticulous about cleaning up after he was done.he is an asset to the company.
28-Dec-2021
Product or service reviewed: Pressure release valve replaced for on demand hot water
The service we received was excellent & Miller was very knowledgeable and pleasant. Would highly recommend Country Suburban. We are so very happy with our -Rinnai On Demand Hot Water Heater -and also with Our Lennox Furnace/Central Air all of which were installed in 2015 & still going strong.
22-Sep-2021
Product or service reviewed: 2 mini splits and an air exchanger
What an awesome job Nick and his crew did. They never stopped working, cleaned up all the mess! I really appreciated the great job they did and Harry's prices are great! I would recommend them highly to anyone!
15-Jul-2021
Product or service reviewed: New furnace and central air
I recently had Country Suburban install a new high efficiency furnace and a central air unit. They were amazing! Very friendly, professional staff. They answered all my questions and explained how to use the system very throughly. After they were done with the install they cleaned everything up, you could not even tell they were there. I would highly recommend this company for all your heating and AC needs. I have already recommended them to my family and friends. Thank you Harry and crew!
30-Apr-2021
Product or service reviewed: ac unit
Wen had Country Surburban ( owner Harry Gee ) install central air in our home. The crew who installed our unit ,Chris, Zack and Jerry did a wonderful job. They answered all the questions we had and made sure everything was just the way we wanted it and working order .
Ronald Buell
North Brookfield
21-Apr-2021
Product or service reviewed: Furnace
My furnace stopped working and Harry called me back right away. He sent a very kind and knowledgeable technician. Unfortunately my furnace was very old and could not be fixed. But the tech Oliver handled everything for me. They got my new furnace installed very quickly and it works great. I highly recommend Country Suburban.Thank you Harry for making sure everything was done before we got this last round of cold and snow. I appreciate all the staff as well for helping me.
30-Mar-2021
Product or service reviewed: Lennox MINI SPLT HEAT PUMP/AC SYSTEM (2 INDOOR HEADS, 1 OUTDOOR CONDENSOR)
What a team of professionals! Harry Gee (owner) and his installation team of Nick and Kyle performed a flawless instalation and follow ups with a few immediate visits to make sure that the job was done to protocol and code and to my satisfaction. Jessica at the main office was extremely attentive to all of my concerns and showed that compassion on each call. This is a compay that operates in an old fashion top notch manner in a tough new demanding setting of today. i would recommend Country Suburban to the most demanding commercial or residential customer. I am extremely demanding person when it comes to getting results and this company kept easing my concerns by producing a 10 rated performance. Excellent affordable people! Easy people to get along with.
12-Mar-2021
Product or service reviewed: Lennox furnace and A/C system
I am very pleased with the professionalism and care these people showed me. They installed our new furnace and A/C quickly. Harry spent time to get to know us first and carefully assessed our heating and A/C needs. These people really know what they are doing. If you're looking for a furnace contractor, give them a call. You WON'T be disappointed!
08-Feb-2021
Product or service reviewed: Installed a new Furnace
I had a furnace installed in my garage and was so thrilled with my experience and a furnace installed in my house also. Harry looked at my furnace and said I needed to replace it soon. We set a date to replace it. When his people arrived they found the furnace was in really bad shape. My carbon monoxide detector went off two days before that. I feel blessed that Harry convinced me to replace the furnace and probably saved my life. This new furnace works great and never feel my comfortable in the house.
03-Dec-2020
Product or service reviewed: Lennox Furnace
The installation was perfect, the unit does exactly what I was told it would do. The installers were pleasant and courteous. It was a pleasure working with them.
17-Oct-2020
Product or service reviewed: Tune up
Great job furnace is running great
Mark whitaker
Whitesboro ny
05-Mar-2018
Dear Harry Sr.
Thank you for sending Philip to our home to resolve our heating system and heat pump problems. He is excellent!
When you told me "don't worry, I have your back", you kept your promise and you are a man of your word.
We appreciated how you help us when we need your help and we are so grateful that you adjusted our bill.
You are a good man Harry...
Thank you for everything.
08-Feb-2018
To whom it may concern:
Our A/C unit needed to be serviced and a part replaced. Miller was the service person to come to our home to do the repairs. Miller was professional. courteous, and very kind (a very rare thing in this day and age).
Our appreciation to you for sending such a wonderfully kind person! Kudos to Miller.
01-Jun-2016
Harry,
Thank you so much for the excellent service in the recent installation of our heating/cooling system.
Everyone that we dealt with was helpful, professional and friendly.
Thanks again.
23-Jan-2014
Technician: Gary, Kyle, and Nick
A little over a week ago we began having problems with our furnace. We would have to keep switching it on and off before it would come on and stay on. My husband and I had decided it might be the thermostat and purchases one to have "just in case". Meanwhile, the weather took a turn around Jan 20th and cold set in. On the 21st of January, the furnace decided to stop running completely. We were looking at single digit and possible below zero temps.
The evening of January 21st, 2014 we called Country Suburban. Within a couple of hours, your technician Gary was there to check out our unit. Gary made his diagnosis and presented us with some options. He was thorough, easy to understand and did a great job explaining our options. We chose to replace the furnace.
At this point, I'm thinking about how many electric heaters we're going to have to beg and borrow to keep us warm until the new furnace can be ordered and installed.
To our delight, Gary told us the furnace would be replaced the next day and that technicians would be at our house at 9:00 am to begin. I asked if we could also have the duct work cleaned at that time.
At approximately 8:50, two young gentlemen arrived to install the new unit and clean the ducts. I must admit, I was a bit worried, they looked so young.
Well, Kyle and Nick did an amazing job. They didn't leave, they didn't take any breaks, they just kept working. They were both extremely knowledgeable and capable. They did a great installation job. Both my husband and I were so very impressed with these two young men.

Our new furnace was working by 7:00 pm (these guys stayed until the job was done). They also did a remarkably thorough job of cleaning the ducts. I mean remarkable. They took their time and made sure that every duct was cleaned inside and out with care.

I'm breathing easy and although it's tough to spend money on things you don't really see, I'm so glad we have this new furnace and even happier we had Country Suburban install our unit.

Both my husband and I want to again thank Gary, Kyle, and Nick for the wonderful service they provided. We would not hesitate a second to recommend Country Suburban and these gentlemen.

We also compliment Country Suburban on choosing and training these men. You should be proud of yourselves and your staff. We're grateful at how quick and easy this whole process was.
07-Mar-2011
Well, it's been two weeks since Jason was last here and aside from our dog, Molly, wondering what became of the man who kept going down into our cellar, all has been well. We haven't seen the "system malfunction" signal on the thermostat, the "secondary heat source" has come on and off regularly, the fan is doing its job quietly, the house has stayed warm, and in short, all is well.
Perhaps, you have seen the contractor on television, Mike Holmes. He goes into houses and repairs things that have gone wrong. His motto is "Make It Right". Might I suggest that this might also be your motto?
From the end of December until the middle of February one of your repairmen has been in our house trying to track down the problems with that secondary heat source. First, it was every other week, then it was almost every week and towards the end, Jason practically became a member of the family. Through all this there was never any talk of your giving up, walking away and telling us to just live with the problem.
We have dealt with purchase that failed. From cars to televisions to computers, I imagine we have seen things that either don't work right or simply stop working. In many cases, the manufacture's or retailers' response is "It's yours, you bought it, you fix it." This was never the case with your company.
The determination that your company showed to "make it right" was indeed impressive and appreciated.
Should anyone ever ask if you stand behind your products, please feel free to show them this unsolicited letter.
Does Country Suburban stand behind what they sell? You bet they do and we can prove it!
I am writing to compliment you and your entire staff for the excellent work and professionalism with the installation of our new central air conditioning system.

I am in the advertising field and have come across many heating and air conditioning businesses, and I will say without a doubt, your company has all of them beat, hands down. Your staff explained to me, everything they were installing, how they planned on connecting things, and how all of the pieces of equipment would work hand in hand.

Since we had a split system installed, it was a very complicated job of tearing out old equipment and even more time consuming installing the new equipment. Your staff never complained once and worked at my home for just over 10-hours until the job was completed. They made sure the system was operating properly and that we were satisfied. Most other companies take your money and you never hear from them again, unless you call them with a problem.

Many companies do not take the time to do what your staff did. Even before work began, your company was very helpful providing us with an estimate and explaining in great detail what we needed, how things work and what to expect. No over sell! I've had other companies talk to me, but many were in a hurry, did not know all aspects of heating and air conditioning, and even provided me with incorrect equipment for my needs.

Your people treated us like family and not a number. Everyone has been extremely helpful and worked very hard to provide us with the best equipment for our budget. We were not over charged either. Plus, your staff even helped us with the paper work to obtain various rebates available to us.

Because I know many people, I plan on recommending your company to them… and if any potential customers ever have questions, you are more than welcome to have them call me. Thank you again for meeting our needs, and thank your staff. We are very satisfied with our new central air system.