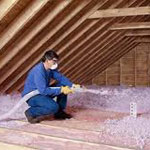 Insulation Types
Common areas for insulation include: garages, attics, crawl space, residential, commercial and basements.
Cellulose Insulation
Cellulose is a form of blown in insulation. Cellulose is recycled insulation products and its very safe. Cellulose insulation is used in attics, sidewalls and flooring. Cellulose is lower in cost then spray foam. Cellulose increases the efficiency, saves energy, sound proofing and makes a comfy home.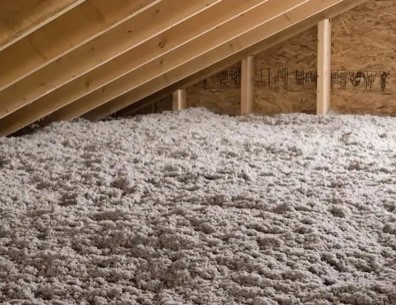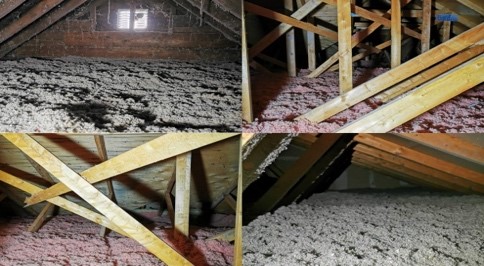 Closed Cell Spray Foam
Spray foam insulation is best descripted as a plastic like spray that expands upon application which helps seal spaces and preventing the flow of air thru cracks, seams, voids and joints. One of the biggest benefits of closed cell spray foam is its higher R-value of 7 per inch. It takes less space to meet higher R values for new building code requirements. Close cell acts like a vapor retarder and doesn't allow bulk water to pass thru it. It also adds to the structural rigidity of a home/building. Bottom line it provided a more efficient structure.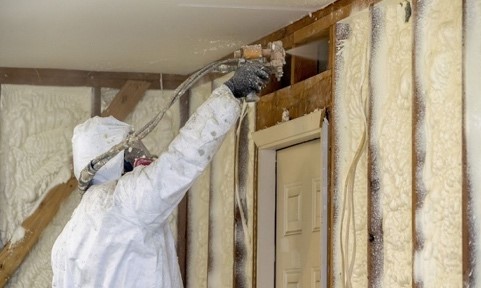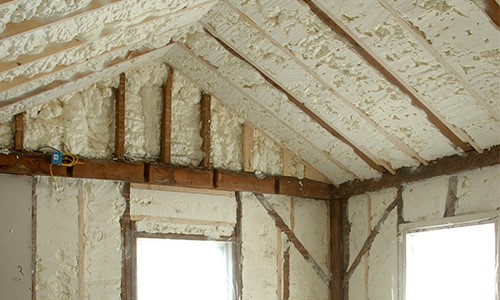 Open Cell Spray Foam
Open cell insulation is a form of spray foam which is lighter, less dense and expands 100-120 times its size. It has a lower R value than closed cell of around R3.5 per inch. One of the benefits to open cell is it cost considerably less than closed cell. Open cell controls air leakage extremely well because it fills in voids by how it expands. Bottom line open cell is a extremely efficient form of insulation.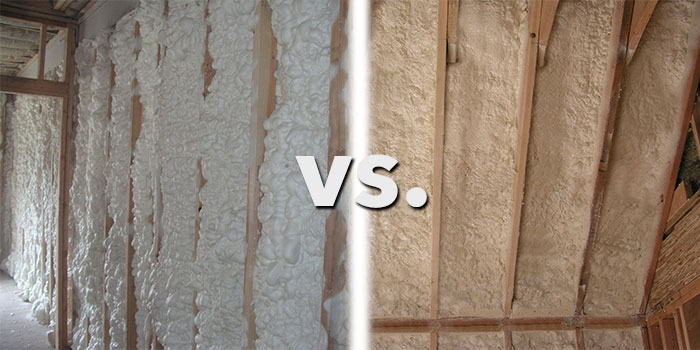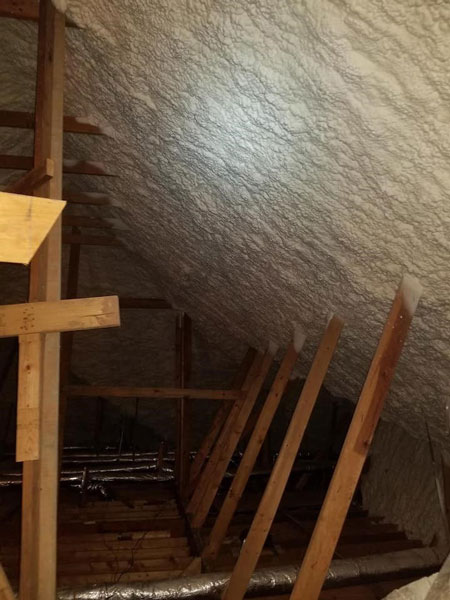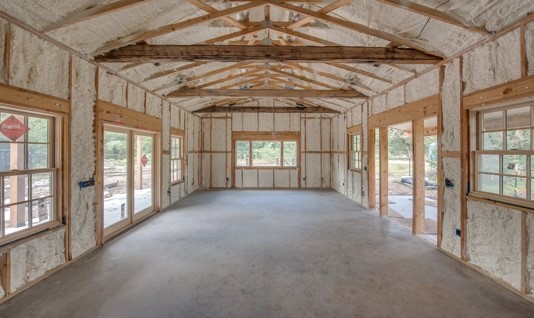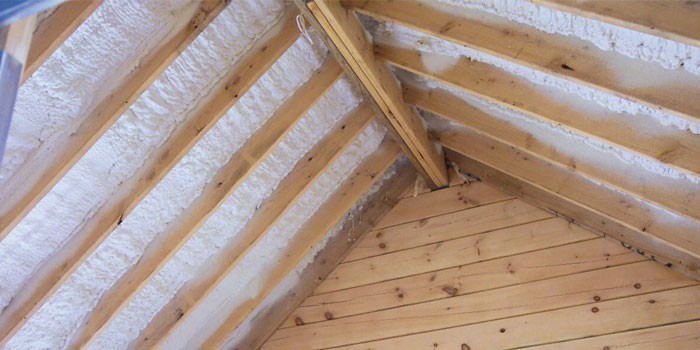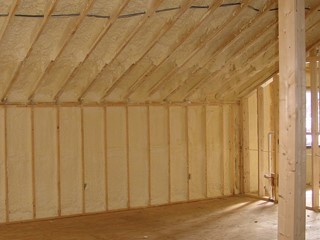 Fiberglass Insulation
Fiberglass is an insulation that slows the spread of heat, cold and is a sound insulator. Fiberglass has been used in homes since the 1930's with a long history which is still used in modern homes today. Fiberglass insulations consists of extremely small fiberglass fibers. It is commonly used in 3 different types, batts, rolls and loose lay. Fiberglass is relatively inexpensive but its R value performance is not as efficient as spray foam.
Pipe Insulation
Pipe insulation is good to prevent broken or frozen pipes. Its better to protect your pipes rather them get ruined by weather.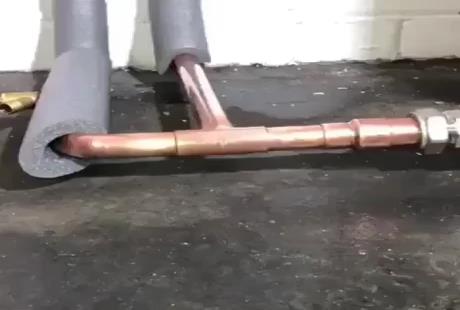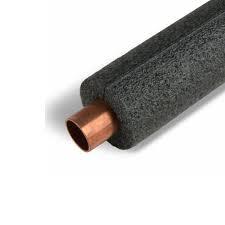 Air Sealing Insulation
Air sealing is very important to your home to stop air leaks in various locations- sill plates, doors, windows, electrical outlets, crawl spaces, walls and draffy area's. Bottom line this will provide a more efficient and comfy home.