NYSERDA Home Improvement Programs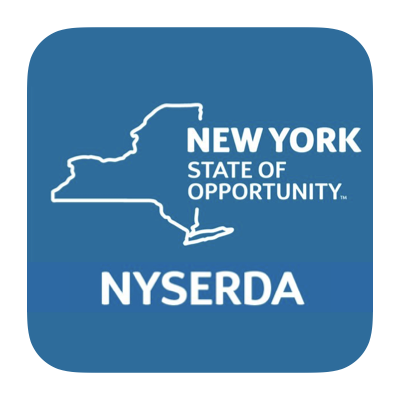 NYSERDA (New York State Energy Research and Development Authority) - is a state funded program for home improvements including HVAC and utilities. Their programs offer many ways that lean towards a cleaner environment. Some of their improvements such as Heat Pumps, helps us slowly eliminate the use of fossil fuels and also are generally cheaper to run unlike the common use of gas, propane, or oil. Other energy efficient upgrades like LED bulbs, powerstrips, insulation, air sealing, showerheads, refrigerators, freezers, water heaters and other HVAC measures can help reduce your utility bills.
Currently there are three programs we have to offer as shown below:
Empower Program
For low to moderate income households. In this program all measures listed above may be done for little to no cost. They can offer up to $20,000 worth of home improvements upon approval (Amounts May Vary).
Assisted Home Performance
For low to moderate income households who don't meet the qualifications for the Empower Program. This program can cover up to 50% of eligible energy efficiency improvements as listed above.
Comfort Home
For moderate to high income households. Comfort Home works with insulation, air sealing, and also heat pumps. This program offers incentive packages based on what improvements you decide to have done within your household.
Energy Assessment
An energy assessment is an inspection of energy flow and determines a households energy efficiency. Those who are eligible for Empower or waisted home performance can have an audit performed free of charge. These assessments can help you identify energy saving opportunities. Your auditor can also identify safety concerns or help you create a cleaner and safer environment for your household.
HEAP(Home Energy Assistance Program)
Heap is a program to help eligible customers receive heating and cooling in their homes. These benefits are based on income, household size and more. Upon approval you may be eligible for heating equipment repair or replacement benefits. Assistance with utility bills and emergency HEAP benefits. Cooling assistance benefit available upon approval. Country Suburban participates in these programs. Call (315) 735-5300 for details!